MEDIC BLOG STORE
 Over 9000+ happy pre-med customers to date
---
UCAT Study Guide 2019 Edition [eBook]
029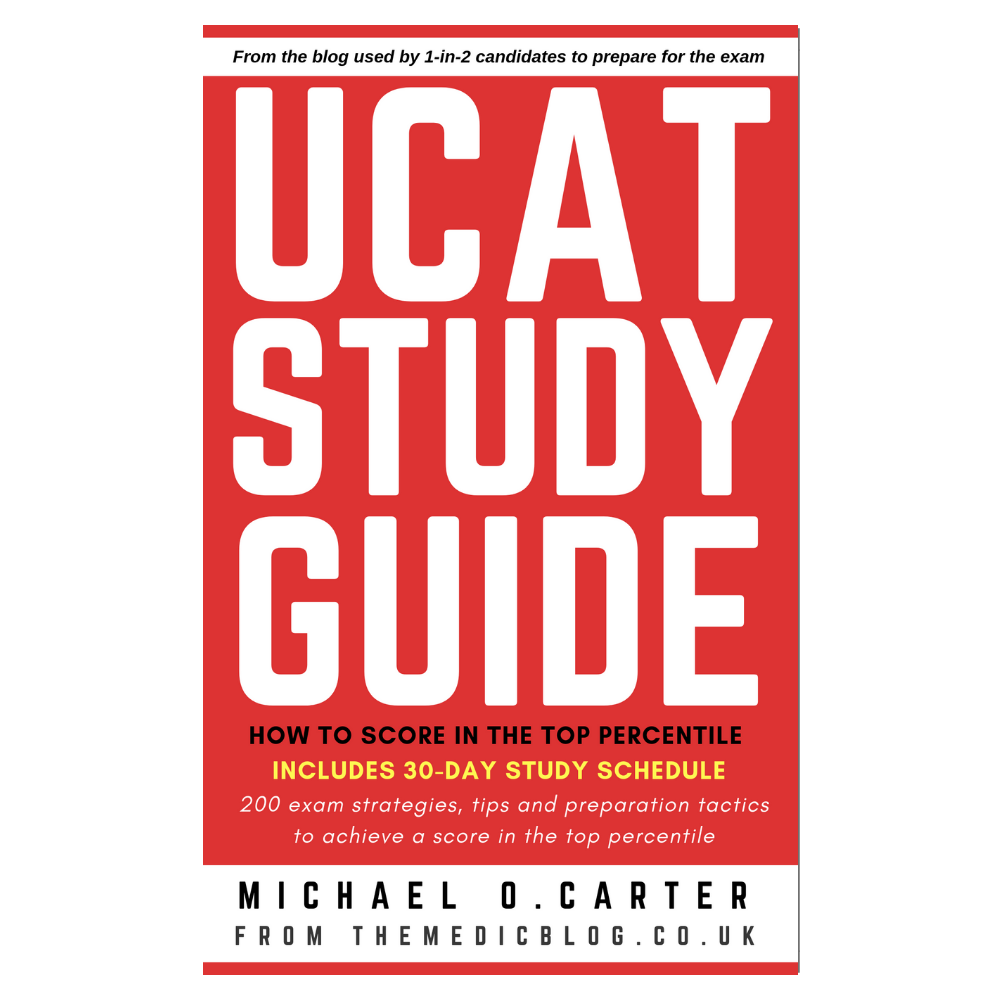 This book is the second edition of the UKCAT Study Guide: How to Score in the Top Percentile. It has been updated and expanded for the 2019 exam for 2020 entry. Learn ket tips and techniques to prepare for the UCAT test.
Pre-order & Get 20% OFF
I acknowledge eBook will be sent to me on the 7th June 2019 (-20)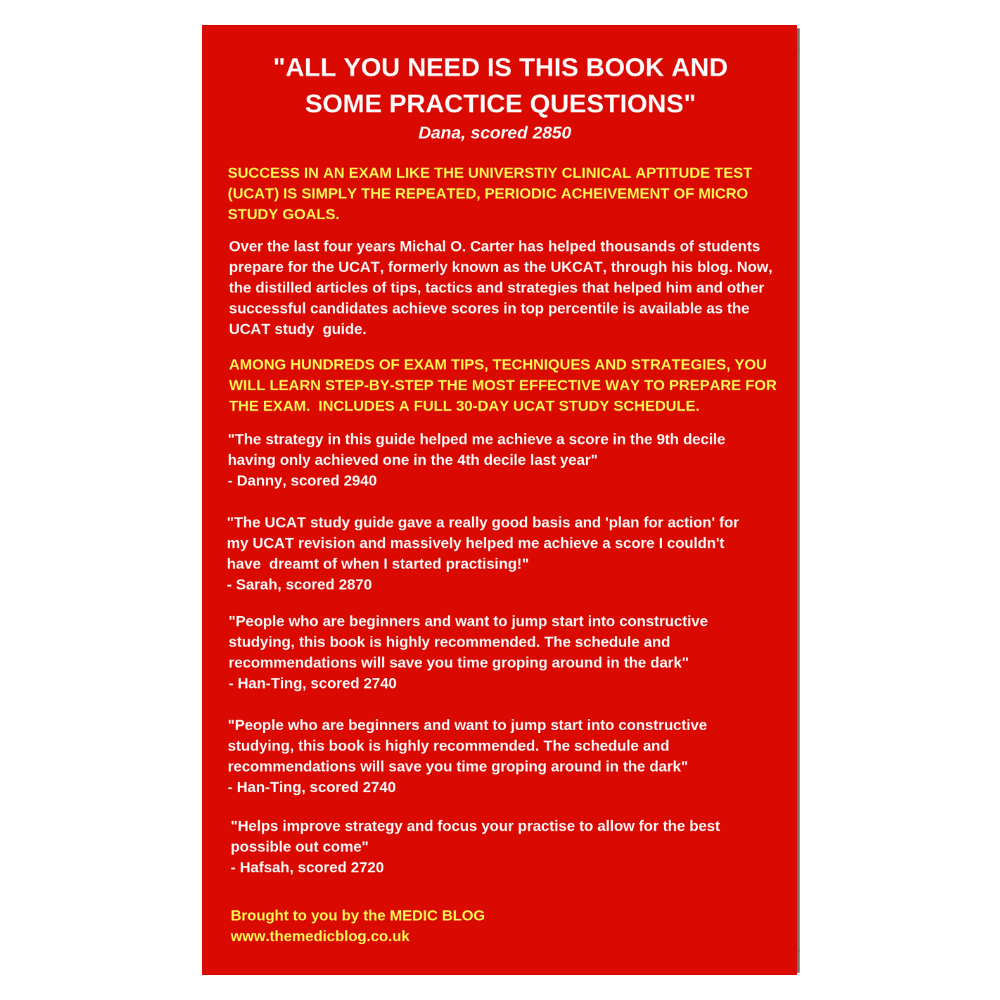 Visit the blog for exam tips, techniques and advice. Study guides are only available on Amazon.