MEDIC BLOG STORE
Over 9000+ happy pre-med customers to date
---
UCAT Game Plan
023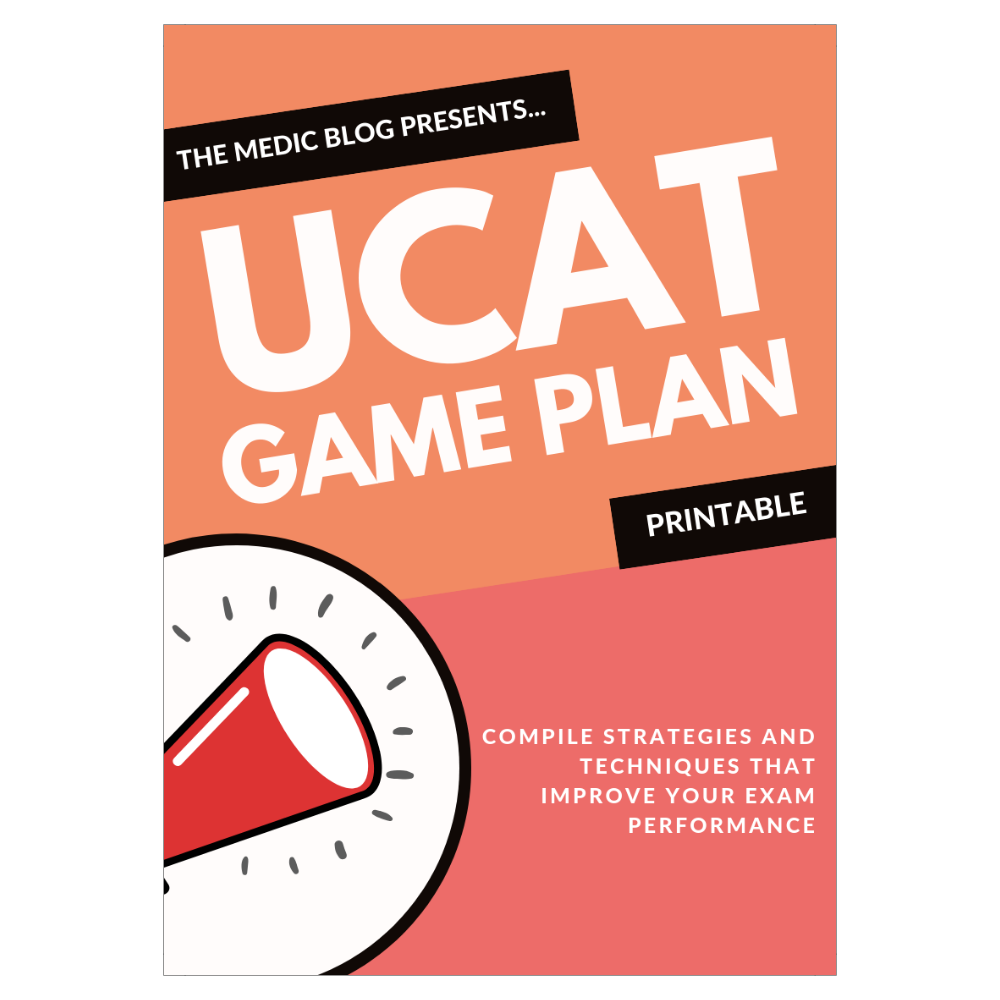 Compile strategies and techniques that improve your UCAT/UKCAT performance.
How to use: Record the tip, techniques and strategies that work in improving your performance in each subtest. Instructions included with guide.
Order Confirmation
I understand that this will be sent to me on May 1st 2019 (0)
Visit the blog for exam tips, techniques and advice. Study guides are only available on Amazon.