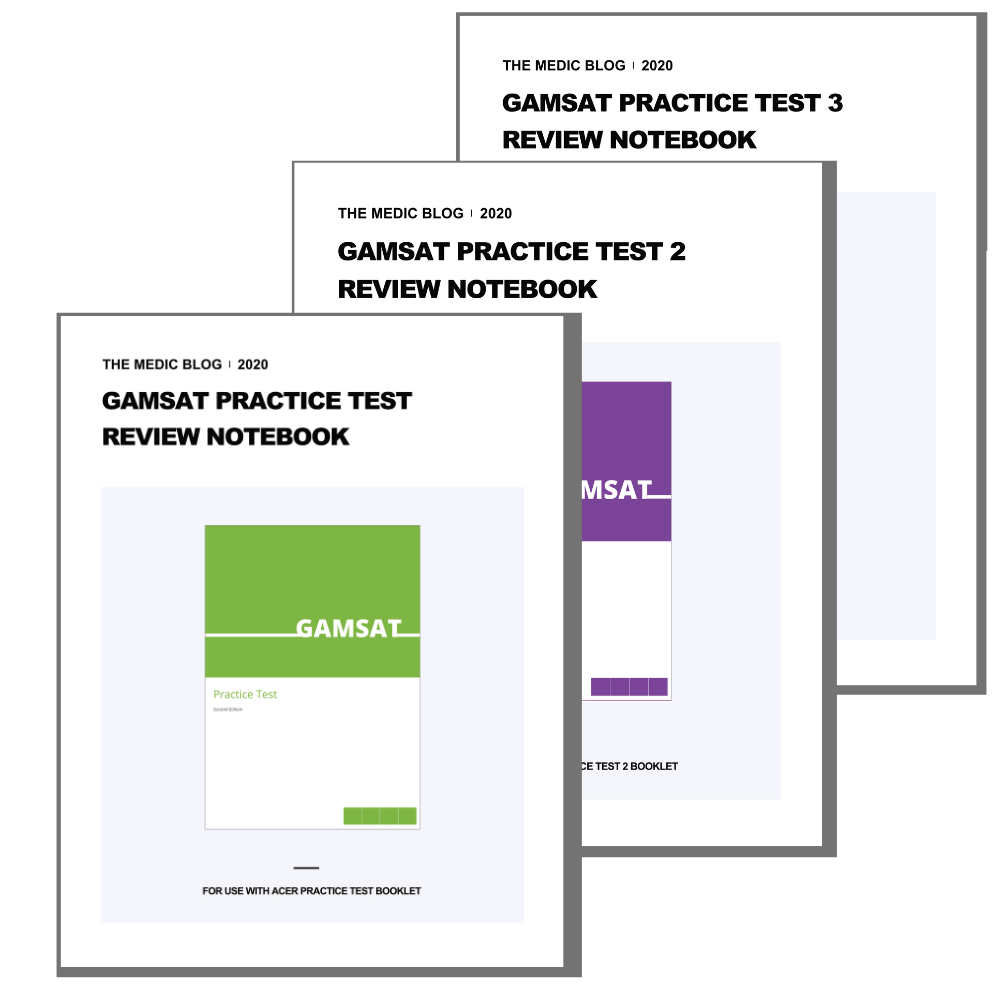 GAMSAT Practice Test Review Notebooks (Bundle)
SKU 00002
Product Details
Print out and use to track your reasoning as you answer questions in the Official ACER GAMSAT Practice Tests 1 - 3 booklets.


The notebooks in this bundle have been uniquely designed to ensure students engage in reflective studying and effectively identify gaps in their reasoning process. We have included instructions to ensure students avoid focusing on 'content' but rather the skills being tested in the exam.


Key Features:
Instant download - no physical product.
3 Downloadable PDF files - one for each Practice test.
Answer sheets for timed practice.
Use with the official ACER GAMSAT Practice Tests paper - green, purple and pink.
Encourages students to review their thinking process and skills for each question.
Ideally print on a4 pages. However, pages can be scaled using your printer settings to fit alternative paper sizes such as a5 or letter.
Instructions are provided.

Benefits of notebook:
Engage in reflective studying.
Effectively pinpoint areas to work on during revision.
Encourages students to focus on skills being tested rather than content.
Avoid common mistakes candidates make when using the ACER books.
Created and tested by students that took the GAMSAT.


14 Days Money Back Guarantee. Try Risk-Free
Save this product for later