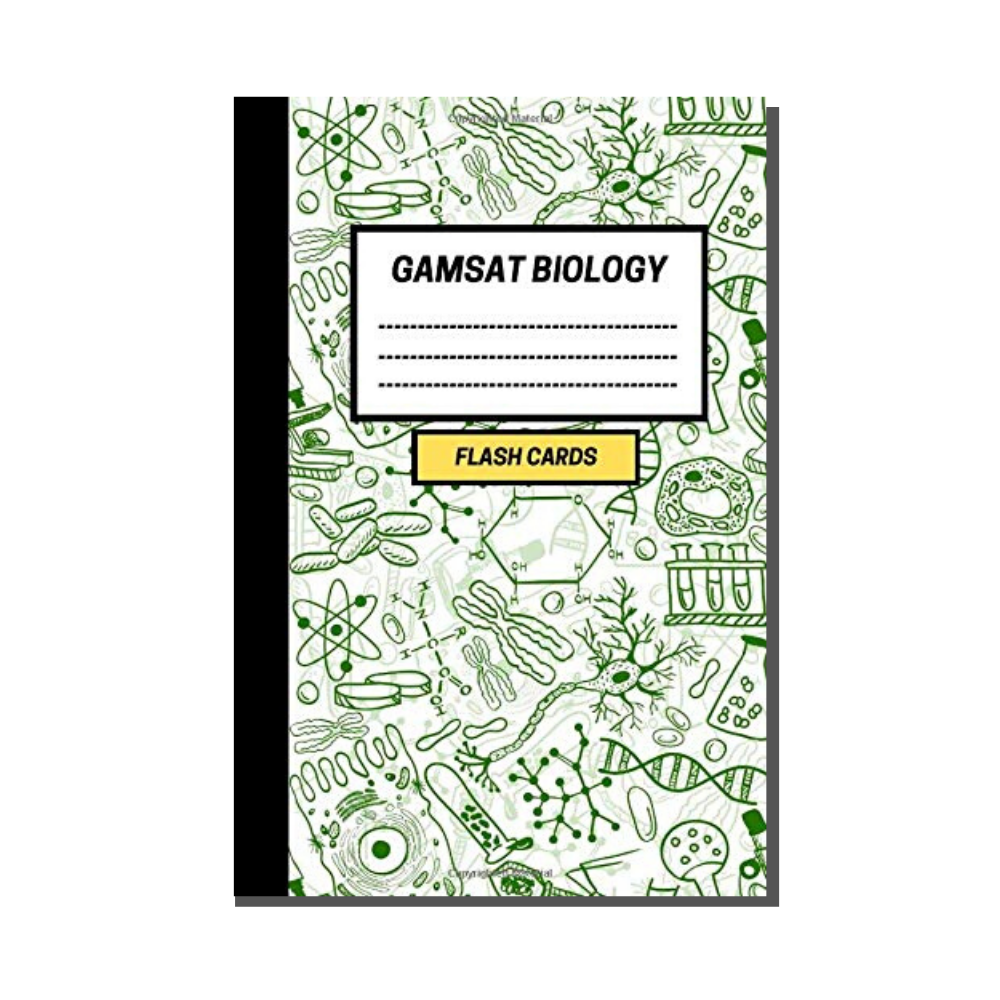 GAMSAT Biology Flashcard Notebook - Cell Biology Cover
SKU GFCN001
Product Details
The perfect companion for GAMSAT Biology prep, ideal for consolidating learning for the exam.

We've included a spaced repetition system (instructions provided in notebook) to encourage repeated, spaced out practice, scientifically proven to improve retention and study efficiency. The notebook also includes a lapse tracker to help you keep on top of flash cards answered incorrectly upon review.
About this Notebook:
200 flash cards.
Spaced Repetition and Lapse Tracker (instructions provided).
Perfect size at 6 x 9 in / 15.24 x 22.86 cm
High-quality matte cover for a professional finish.
Perfect for Section III revision.
Benefits using Notebook:
✔ All your Biology flash cards all-in-one place
✔ Encourages active recall
✔ Encourages spaced repetition
✔ Study more efficiently
✔ Easily swap flash cards with other GAMSAT candidates
✔ Track Lapses and mistakes

Use in conjunction with textbooks, Khan academy and other GAMSAT resources.
---
Available on Amazon and Selected Retailers

Australia / New Zealand:
Coming Soon


UK and Ireland:

United States of America (USA):
Save this product for later