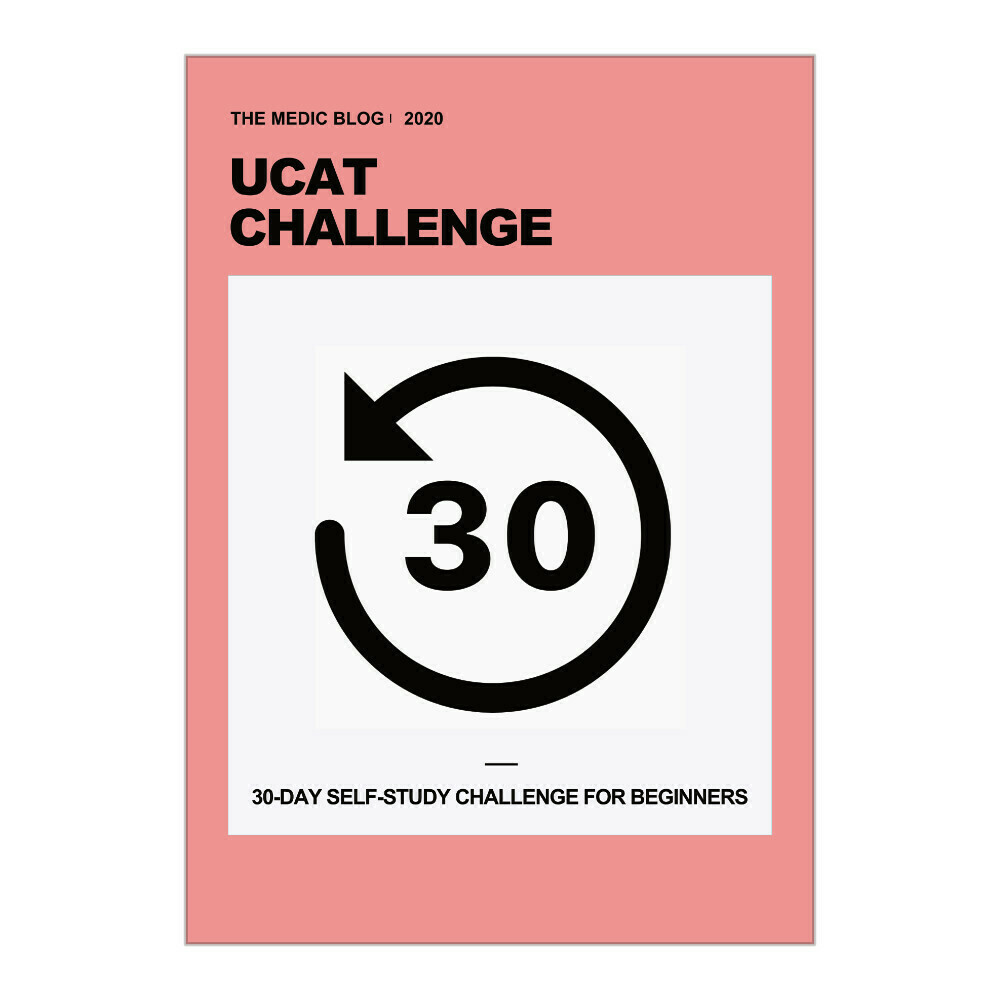 30-Day UCAT Challenge (ebook)
SKU USG002
Product Details
The 30-Day challenge is a free guide designed to help students structure their revision and ensure they analyse practice the right way.

The challenge acts as a virtual tutor and study schedule. It includes tips, techniques and strategies to prepare for the exam. You will learn how to analyse practice test results, breakdown reasoning and where necessary, refine your reasoning process.
How it Works
The challenge includes day-to-day personal exercises in the form of challenges. These challenges build on one another to structure revision and teach exam theory in a way that is applicable to improve weak areas.
What you'll need
Official UCAT question banks
Official UCAT practice tests
Official UCAT question tutorial
A UCAT question bank (see our recommendation)
A strategy book (check out our UCAT book)
Our review notebooks (free with download)
Is it Right for You?
The challenge requires students committing around 20 - 35 hours of self-directed learning per week.
This course may be right for you if one or more of the following applies:
Not sure where to begin with preparation.
Overwhelmed with information and advice provided online.
Not sure of the best attack plan for study.
Not seeing any improvement in performance.
Want a structured revision programme.
Help with staying on track & motivated with revision.
Want to learn self-study prep strategies and tactics for each section.
The course is probably NOT right for you if one of the following applies:
Want additional UCAT practice questions & practice tests.
Taken the UCAT already and scored a 750+ average.
Looking for tutoring services.
Unable to dedicate 20 hours of self-directed study per week.
Please note: The guide DOES NOT provide practice questions or strategies to use in the live test. It is SOLELY focussed on preparation strategy. The reason for this is because there are already comprehensive resources that provide practice questions and teach live strategies, some of which are free.
Save this product for later